In times of crisis, Amazon and Alibaba give a hand: more companies sell to the US and China from Argentina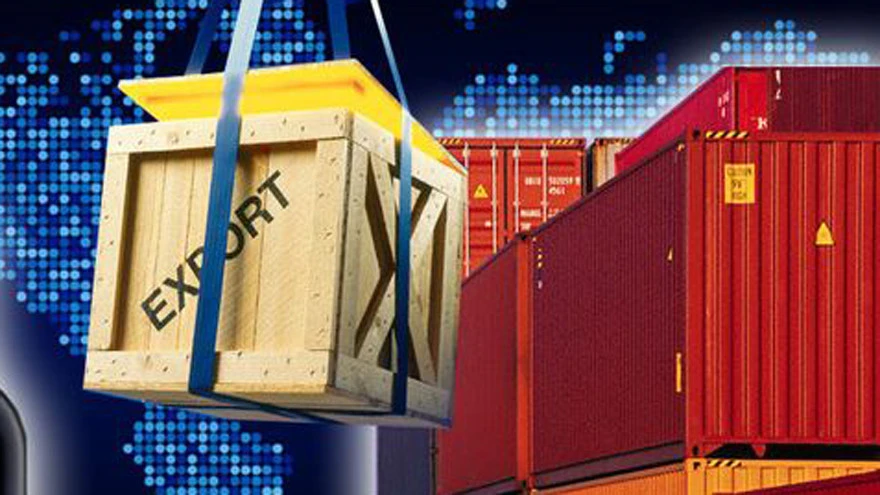 Through an alliance with the Investment Agency, companies seek to join the ecommerce boom, now as an export platform
The jump of the dollar also leaves its stamp on the statistics of Argentine foreign trade. Consultants such as Ecolatina estimate that this year the balance between exports and imports will be around US $ 12,500 million, the highest level of the last decade.It is true that a good part of this surplus will be explained by a fall in imports - as has been the case in 2019 - but it is also true that a revival of shipments to the world is expected, with an estimated growth rate of 8%, and a greater prominence of goods with more added value.
Although the products that move the ammeter are mainly grains, meat and energy, it is projected that this high dollar level will boost foreign sales of more niche items, powered by SMEs and entrepreneurs, which may be more flexible in the face of changing context (this, of course, provided that internal costs do not accelerate and end up diluting exchange competitiveness).
Alejandro Wagner, director of the Argentine Agency of Investments and International Trade (AAICI) assures iProUP: "We see great potential for our exports through e-commerce platforms, an aspect in which as a country we were very late."
As detailed by the official, the Agency has three existing agreements that are allowing more companies to be recruited to offer their goods through the largest virtual showcases worldwide:
- Amazon, mainly for the US market, but also with influence in Canada and Mexico
- Alibaba, the great gateway to China and other Asian countries
- Tmall, one of the platforms of the Alibaba group that allows marketing, for example, wines with albiceleste seal, although the objective is to expand it to other goodsWhat is the role of the Investment Agency? "Our function is to be a link between websites and companies. We have a huge database and we have continuous links with exporting firms. This is how we take the offer to these ecommerce giants and seek to meet their unsatisfied demand" , details Wagner.
But the role of the entity is not limited to that point: besides being "recruiters" of Argentine SMEs to link them with Amazon and Alibaba, it closed an agreement that gives them a bonus of up to 60% of the cost to promote products (in the case of the Chinese platform) and free advice to advance the link with the Bezos portal.Alibaba, door to the Chinese market
The format to sell through this giant window (654 million visits per year) is of the "business to business" (B2B) type: companies that sell to other companies. "We have already managed to position dozens of Argentine firms with their own B2B channel and the interesting thing is that each one operates in the most diverse areas," says Wagner.
According to the list provided by the Investment Agency to iProUP, there are companies from very specific sectors such as lighting (Dexel), grain dryers (Mega Engineering), prawns (Veraz Group), cosmetics (Exel Biocosmetics and Garden Angels Universe), clothing for fires (Inforest), medical technology (Histo), chemical reagents (Terragene) and even food displays (IMS)."The wheel began to turn. From the good experience that these companies are gaining, we aim to add new signatures. We expect more than to double the number of SMEs in the short term," says Wagner.
As part of the agreement, the Agency advises national companies on how to obtain the "Global Gold Supplier" membership, which allows to obtain greater visibility of the products offered and, in addition, includes a coaching service for the assembly of a microsite.
The cost of this membership for a firm that accesses Alibaba on its own account is around US $ 1,900. But if it is done through the Agency there is a discount that goes from 40% to 60%, depending on the size of the organization.
Nelson Iglesias, supply chain manager at IMS, SME specialized in solutions for displaying food in restaurants, supermarkets and all types of surfaces, highlights iProUP: "We generate a mini-site to promote knowledge-based design. Alibaba search engines they are giants and our idea is to compete in the world market. "
"We understood that this platform was the way to empower us. In fact, we received many inquiries from Asian companies and we will close new businesses shortly," he says.Tmall: springboard for Argentine wine
As part of the strategy to position local products in the Chinese market, the AAICI signed an agreement with Wines of Argentina (WofA) for local wineries to use ecommerce as a platform to close businesses.
In this case, the window is Tmall. In dialogue with iProUP, Mario Giordano, manager of WofA, points out that "each year it has almost 500 million users and has 60% share of direct sales to consumers in China."There are several wineries that are taking advantage of the agreement, both in Mendoza, as in San Juan, Salta and Patagonia. This group includes Andeluna, Alta Vista, Atamisque, Bianchi, Doña Paula, Finca Las Moras, Finca Quara, El Porvenir de Cafayate and Salentein.
"Our goal aims to have more than 150 labels in Alibaba," says Giordano, who says that "the firms validate this platform as a key tool for positioning in the Asian market."
As part of the strategy, an official flagship was launched in 2017. However, it was relaunched a couple of months ago, with new design and more labels available.
"In this new stage, we redesigned the site, more companies and products have been incorporated. There are significant growth prospects in that country, since we consider it to be one of the few markets with genuine chances of expansion," says Giordano.
As for logistics, Wagner explains that "those who joined this initiative market online products that are already stored in a center that belongs to the website operator."Success stories
Salentein, along with its wineries Pyros Wines and Callia, currently offers ten labels through the portal."With the relaunch of the store in Tmall there will be ample growth opportunities for our malbec, premium and super premium," Matías Bauzá Moreno, PR & Luxury Portfolio Manager of Bodegas Salentein tells iProUP.
"Having an official website in Argentina helps a lot to build the country brand, and electronic commerce is the way to guarantee the increase in future sales," says Bauzá Moreno.
Bianchi, meanwhile, markets Tmall wines New Age White and Rosé and L10 Malbec, a label created for the founding of Messi. "We needed a solid base of promotion and this ecommerce platform is one of them," Damian Rubin, regional manager of the winery, tells this media.
Matías Esteso, commercial director of exports for Asia of Doña Paula, indicates that they sell about 15 labels in China and that the Tmall platform is also allowing them to open markets such as Hong Kong, Macao and Taiwan.
"In the medium term we expect this channel to reach 30% of our annual sales of the winery in the Asian giant," he adds. In parallel, Lucía Romero, director of El Salvenir winery El Porvenir de Cafayate, points out that the firm has been present in this ecommerce platform since April with three labels."The main benefit of being in this store is to have a point of contact with new consumers, at a time when the trend of online sales in China is clearly growing," Romero notes.
From the AAICI they assure that the goal for 2019 is to be commercializing about 80,000 bottles through this platform, a figure similar to that used by other producing countries, such as Australia and New Zealand.
The next step, as they advance, is to market high quality cuts of meat and other value-added products online. "We are already working with private cameras and doing a company search, because the platform requires a minimum volume of units," says Wagner.Amazon: recruiting SMEs
In the case of Amazon, there are currently several national companies marketing their items as a result of the alliance between the giant created by Jeff Bezos and the AAICI, in addition to three others that are about to join.
As in the case of Alibaba, the items are the most diverse: currently some of the brands that export from Argentina and sell in the US market are Chimmy Churry (footwear), AnameVio (cosmetic products), Kraus (organic yerba) , Mieles de Chaco (honey), Ledesma (notebooks), Vikland (wool coats) and Raintop (rain covers).
"In this case, Amazon contacts us asking for specific categories and we have a large database with the Buy Argentina portal," says Wagner. When a firm enters the program to be an Amazon supplier, the Investment Agency assigns you free of charge a specialized consultant that accompanies you in the process. In addition, the entity manages financing at competitive rates to obtain the necessary certifications that Amazon requires."The portal provides an online course that provides the tools to learn how to use the platform and assemble the page. It is a training that lasts between two and three months and the advisors we have assist SMEs throughout the process," says Wagner.
To start operating, Amazon charges companies a monthly fee of US $ 40, to which then you have to add an additional for the storage of the products in the deposits that the company has in the United States.
"At the local level, ecommerce is a proven tool for Argentine companies. But until now there was very little experience at the export level," concludes the director of the Argentine Investment Agency.